A MARKETPLACE WORKSHOP TO DISCOVER GOD's PURPOSE IN YOUR WORK/ CAREER/ BUSINESS
– HELPING YOU FIND GODLY SIGNIFICANCE & CREATING IMPACT THROUGH YOUR LIFE
A recent report by The Straits Times said, 3 in 10 Singaporeans/Permanent Residents did not know how to relax and half said they were stressed out by the thought of doing nothing. Despite 52 per cent surveyed saying they were stuck in a daily routine and unable to get out, yet 74 per cent wished that more time can be spent with family and loved ones…
Are you one of those described above? Living a life seemingly not leading anywhere and often pondering the real purpose in your life?
Your search ends here! You don't need to live a meaningless life and be caught in a rat race like many others…..
GBN Marketplace Ministry partners with CRU Singapore (www.cru.sg) to bring you a one and half day  "Significance + Impact" workshop, which helps Marketplace Leaders/Entrepreneurs/Business Owners take a fresh look at their lives through biblical lenses and apply underlying biblical principles to each stage of their life, including career paths to discover the purpose behind their work.
If you have been feeling frustrated, uncertain or practically burnt out with where you are right now, you probably should take time out and take stock of your life. Review what you truly value, and what is your God-given purpose. Can you possibly live a life of greater significance to create positive or godly impact to the lives around you?
You are a unique individual, for your name is written on the palm of God. Your birth is not a coincidence, for the Lord created you even before you knew Him.  All the gifting and talents are given you for such a time as this, that you may discover your purpose in His grand plan. Come and discover the meaning behind your work/career/business that God has put you in, and partner with Him to search out your Godly Significance + Impact, and the difference your life makes in His Kingdom.
In the marketplace, we are not alone and neither do we walk alone. As we live out our lives for His purpose and be cognizant of the significance that we discover, our lives will surely impact the people around us and thereby transform lives and communities! Jump onboard and discover your God-given purpose today!
1.5 DAY WORKSHOP EVENT DETAILS
11 – 12 OCT 2019
11 Oct 2019 | Fri
8.15AM – 5:30PM
12 Oct 2019 | Sat 
8.45AM – 1:00PM
ABOUT THE SIGNIFICANCE + IMPACT WORKSHOP
In this workshop, you will learn seven biblically based life principles which can help you embrace God's ordained purpose and significance in your life, thereby making an eternal impact.
From the seven life principles, you will discover:
How to pursue and celebrate your uniqueness

How to walk empowered by the Source

How to energize your core values

How to activate your personal mission

How to refocus your life

How to live intentionally

How to sustain and make an impact for life
LEARNING OUTCOME
Know what it means to go into a deeper relationship with God

Discover how you can be who God created you to be

Understand how you can live out your unique life design and God's purpose in your life

Know how to appropriate the power of the Holy Spirit in your walk with God

Understand how by helping others, you will live a life of purpose, significance and eternal impact
WHO IS IT FOR
Young Aspirers  |  Seeking Career/Business Startup Direction, which to take?
Mid Life Transitions, Crisis or Christ-Is?  | Considering Mid-Career switch, now or never?  
The Next Act, Entering Into Divine Destiny  | What Legacy will i be leaving behind, is this it?
This workshop provides a facilitated life-coaching environment that will allow you to take a step-by-step approach on this discovery journey with God and others. Hence, you are encouraged to bring a buddy (friend, spouse, business partner) to sign up as a pair. You will be paired with a "Peer-Buddy Coach" who in this case would be the buddy you sign up with. With the relational life coaching element, both the "Peer Buddy Coach" and yourself can provide mutual support and encouragement through this life journey.
TICKET PRICING
*Enjoy $68 savings with Buddy Ticket!
SIGN UP EARLY!!! – 
Limited Capacity, 
First 30-Pax Signups.
(Registration closes 12th Sep 2019 or when tickets sold out)
SINGLE PARTICIPANT TICKET
$138/- 1pax 
(Ends 12th Sep'19)
BUDDY PARTICIPANTS TICKET
$208/- 2pax 
(*Enjoy 25% Discount)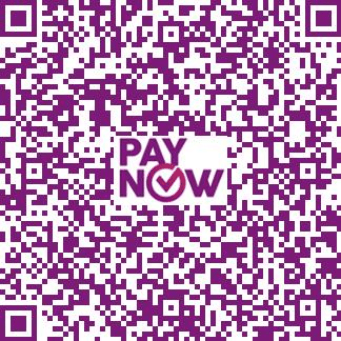 EMAIL connect@gbn.sg for
Any enquiries| Assistance for bulk tickets purchase | Technical problems with online purchases